From our locations in the north...
and south of the United Kingdom...
and our focus on cutting edge IP communications...
Including Local Area Networking and Wi-Fi...
to Metropolitan and Wide Area networking...
we give you confidence in connectivity - because We Live Wireless!
Welcome to Rapier Systems
In many environments Wireless Networks are faster, more reliable and more secure than traditional 'fixed line' solutions; in every environment they are significantly more cost-effective.
Rapier has unrivalled experience in the design, installation and support of Wireless (including WiFi) Networks. We support Scotland's largest wireless network and we were are responsible for many firsts in the UK, including being first to deploy a fully licensed 1Gbps wireless connection for an NHS Trust in England. We also help our customers to innovate and were first to deploy Wi-Fi at Sea for the Renewable Wave & Tidal Power Sector in Northern Scotland.
We utilise best in class equipment from the world's leading manufacturers to deliver the optimal solution for our customers, who operate in sectors ranging from Energy and the Public Sector to Retail, Hotels and Leisure.
Our latest innovation, rapierconnect, provides retailers and hoteliers with automatically collected ethical demographic and buying behaviour data about their customers, enabling customer interaction like never before. All delivered from best in class Wi-Fi or the existing Wi-Fi infrastructure.
Our processes and quality meet stringent standards and as such, we retain ISO9001:2008 certification.
To see how Wireless could benefit your business simply call us on 0845 299 6171 or e-mail us at info@rapiersystems.com. We'd be delighted to hear from you.
---
What we do

Wireless Connectivity
Wireless Replacement for traditional "in the ground" leased lines for inter-site connectivity.

Internal Wi-Fi
Internal Wi-Fi for all customers including unique technologies in transmission and security.

Public/Guest Wi-Fi
Unique products allowing you to interact with your customers like never before.

Fixed-Line Services
Wireless may not always be the answer. Our broad offering of Fixed-Line telecoms services might be.

Satellite Broadband
Commercial grade satellite systems using new digital transmission providing up to 22Mbps download.

Temporary Events
Temporary connectivity ranging Wi-Fi to Fixed Wireless Access for connecting your event to the internet.
---
What Our Customers say about us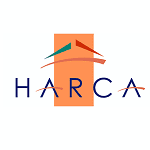 Providing Wi-Fi to all tenant businesses and guests in as pain-free a manner as possible was undoubtedly made easier through the skill and understanding shown by Rapier Systems.
Business Development Assistant
Fife HARCA
Fife