From our locations in the north...
and south of the United Kingdom...
and our focus on cutting edge IP communications...
Including Local Area Networking and Wi-Fi...
to Metropolitan and Wide Area networking...
we give you confidence in connectivity - because We Live Wireless!
Welcome to Rapier Systems
In many environments Wireless Networks are faster, more reliable and more secure than traditional 'fixed line' solutions; in every environment they are significantly more cost-effective.
Rapier has unrivalled experience in the design, installation and support of Wireless (including WiFi) Networks. We support Scotland's largest wireless network and we have achieved many 'firsts' in the UK, including being first to deploy a fully licensed 1Gbps wireless connection (for an NHS Trust in England). We also help our customers to innovate and were first to deploy WiFi at sea, on a buoy, for a renewable technology test centre in the north of Scotland.
We use best in class equipment from the world's leading manufacturers to deliver the optimal solution for our customers, who operate in sectors ranging from Energy and the Public Sector to Retail, Hotels and Leisure.
From in – building and Town – wide WiFi Internet access right through to very high capacity (10Gb) point to point wireless links and Satellite Broadband for remote locations or temporary access, Rapier has it all; and on top of this we have added innovative service offerings like RapierConnect, which provides retailers and hoteliers with automatically collected demographic and buying behaviour data, publicly available from customers' Social Media accounts, enabling customer interaction like never before.
Our latest innovation, RapierBusinessConnect, allows collaborating business to enjoy high speed Internet access at a fraction of the cost of leased lines.
To see how Wireless can benefit your business simply call us on 0845 299 6171 or e-mail us at info@rapiersystems.com. We'd be delighted to hear from you.

Wireless Connectivity
Wireless Replacement for traditional "in the ground" leased lines for inter-site connectivity.

Internal Wi-Fi
Internal Wi-Fi for all customers including unique technologies in transmission and security.

Public/Guest Wi-Fi
Unique products allowing you to interact with your customers like never before.

Fixed-Line Services
Wireless may not always be the answer. Our broad offering of Fixed-Line telecoms services might be.

Satellite Broadband
Commercial grade satellite systems using new digital transmission providing up to 22Mbps download.

Temporary Events
Temporary connectivity ranging Wi-Fi to Fixed Wireless Access for connecting your event to the internet.
What Our Customers say about us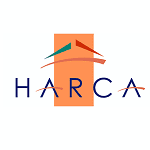 Providing Wi-Fi to all tenant businesses and guests in as pain-free a manner as possible was undoubtedly made easier through the skill and understanding shown by Rapier Systems.
Business Development Assistant
Fife HARCA
Fife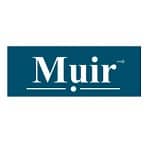 Rapier delivered a reliable and very cost effective alternative to leased fibre circuits.  They also provide tangible value in the way they support the solution – all very necessary for our business and our customers.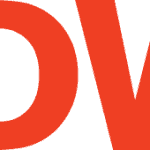 Broadband is critical to the success of communities. Fast, reliable broadband helps spur new job opportunities that lie outside the reach of the local economic base and also offers the possibility to connect citizens to the town itself and enhance town services by enabling network infrastructure to do more. We are proud to partner with Rapier Systems to help push real broadband with carrier-class quality into previously overlooked areas in Scotland.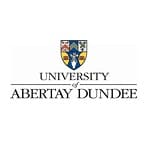 Siklu offers a very good value; it is currently a cost-effective solution for our institution.
Senior Information Manager
University of Abertay
Dundee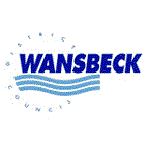 Rapier Systems have increased our network capacity, saved us money on telephone bills, and built us a converged network for voice, data, video or whatever arrives next…without digging up a thing. We're delighted with their service.
IT Director
Wansbeck District Council
Northumberland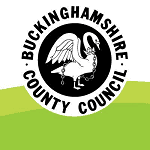 Rapier Systems & Telindus combined, offered a UTMC solution to fit our needs for now and into the future. The combination of fibre and wireless allows for the density of connectivity we require at street level while giving the ability to move & expand where necessary.
ITS Specialist
TfB, Buckingham County Council
Aylesbury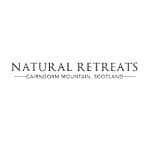 This increase in access and capacity is a major boost for the Cairngorms, both for visitors and local businesses alike. Rapier has delivered everything on time and in budget and we are delighted with the result.
Customer Services Manager
Cairngorm Mountain Ltd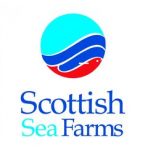 Ensuring that the remote communities in which we live and work benefit from us being there is hugely important to Scottish Sea Farms, so to see Drimnin's residents and businesses enjoy faster, more reliable broadband every bit as much as we are is truly rewarding and reinforces just how much can be achieved by community spirit."
Project Leader for Scottish Sea Farms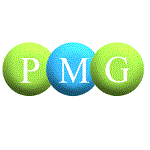 Rapier offered Pulborough Medical Group a 1st class service. We really appreciated this extremely helpful positive attitude and thorough work of the engineers.
Practice Executive Manager
Pulborough Medical Group
Sussex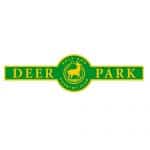 We have seen a 24% leap in sales and I believe this may be due in part to the excellent Wi-Fi facility. Rapier really know what they are doing when it comes to Wi-Fi. The installation was very smooth and we did not experience any interruption to our day to day operations
General Manager
Deer Park Golf and Country Club
Livingston